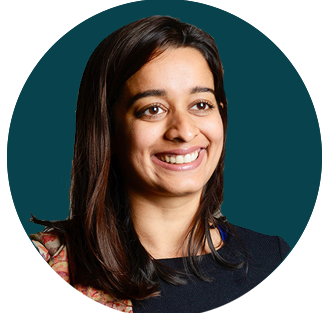 Prerna Mukharya
Advisory Board Member
Prerna Mukharya is the Founder of Outline India, a social enterprise on a mission to empower stakeholders to make data-driven decisions. It does so by working at the ground level, while focusing on high-quality data collection and developing data products and services to optimise on funds, time, and resources available in the development sector. About four years into their work, Outline India's work spans 21 states, 1,500+ villages, 80,000+ interactions - with a direct reach of 325,000+ and a magnified indirect reach of 10x, Outline India is now looking to scale up its impact and build a knowledge-sharing data platform. They are currently piloting the usage of UAVs (drones) for social access research. Prerna has previously worked at the Centre for Policy Research, is a 2016 Australia India Youth Dialogue Fellow, and a TEDx speaker. She holds an M.A. in Economics from Boston University.
Prerna was featured on Fortune magazines' 40 under 40 list for her disruptive work with ground-level data in 2017 and again in 2018. She was featured among the top 25 businesswomen in India by Forbes magazine in their annual issue featuring women leaders running profitable companies in 2018. She was also among the top 40 women changemakers in the 2018 annual list released by India Today. She was listed among the 25 most powerful Businesswomen in India, by the BusinessToday, of India today group in 2019.
In 2018, she was awarded the Chevening Fellowship at Oxford University by Rolce Royce and the UK government. She was also declared a Raisina Fellow in 2017, awarded by the Ministry of external affairs and ORF. She is an Australia India Youth Dialogue fellow, 2015.
She has prior research experience working at Centre for Policy Research and holds an MA in Economics from Boston University.
linkedin